Select a region
Select a currency
Solbari E-Gift Card
From USD $25
Please select a { option }
Description

Shopping for someone else but not sure what to give them? Give them the gift of choice with a Solbari Sun Protection e-gift card. Gift cards are delivered by email and contain instructions to redeem them at checkout. Our e-gift cards have no additional processing fees and cannot be exchanged for cash.
What is UPF50+?

All Solbari fabrics are tested and rated UPF 50+ in Australia by the representative Australian government agency, ARPANSA, in accordance with the standard AS 4399:2020.

Most people don't realize that not all fabrics protect the same from the sun. In fact, a regular, white cotton t-shirt may have a sun protective rating equivalent to wearing only SPF 5 sunscreen. This is why we created Solbari; to offer our customers an effective sun-protection solution that keeps their skin safe from the sun all day long. A UPF50+ rating is the highest achievable in the world and is equivalent to wearing SPF50+ sunscreen, without the need of reapplication. You can think of Solbari as SPF50+ for clothing!

Shipping and Returns

Shipping:

We offer worldwide shipping and free shipping options.
Free standard shipping to the US on orders over USD$120.

For more information, refer to our Shipping page.

Returns, exchanges & refunds:

We use the highest quality materials and all of our products follow a strict quality control process to ensure the highest quality and customer satisfaction. We want you to be 100% happy with your purchase and accept returns of unworn items with tags still attached for exchange or refund.

Goods must be returned within 30 days of purchase. To process your return, exchange, or refund, please click here.
Reviews
Customer Reviews
Lynn D.

United States
I recommend this product
11/09/2020
Thank you for your help
These gift certificates are Christmas presents, expiration date is so soon after Christmas. Certificates will not be given until Christmas
11/09/2020
Solbari Sun Protection
Hello Lynn, Thank you for your feedback! E-gift cards are valid for 12 months from issue date.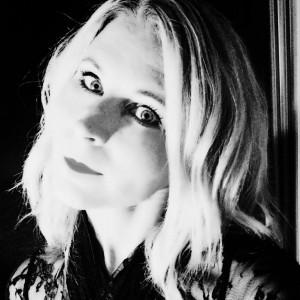 AB
Amanda B.

Australia
I recommend this product
03/24/2020
Generous hearted organisation
My experience with the ladies at Solbari has been fantastic! I would highly recommend this company and their products to all. Thank you again, Amanda
05/13/2019
Works well
Good in the harsh sun. I tested this on my holiday in Barbados and it was just right.
05/11/2019
For Mum
Mum has had a tough time recently after discovering a melanoma on her back. She's doing great. I think/hope she'll like this gift card. I know she's already bought from these folks. Love you Mum. x
07/24/2017
It works
Got a gift card for my niece. She came this weekend and showed me what she purchased. She was happy.
04/21/2017
What do you buy a 30 year old who has everything?
My daughter seems to have everything so I thought getting her a gift card from Australia was a good idea. I hope she'll like it...
11/04/2016
My daughter has just used hers
Works well. My daughter just called me to tell me she used hers. I gave her one for her birthday 2 weeks ago. Just thought I'd let you know! Cheers, V
10/20/2016
Easy to use
Used my gift card yesterday. Worked fine.
You may also be interested in...