Select a region
Select a currency
Arm Sleeves UPF50+ Sensitive Collection
USD $35
Sensitive Arm Sleeves Size Guide
SIZE
XSMALL
SMALL
MEDIUM
LARGE/X-LARGE
BICEP CIRCUMFERENCE
9-10"


23-25CM

10-11"


25-28CM

11.5-13.75"


29-35CM

MORE THAN 14"


MORE THAN 36CM

MINIMUM LENGTH
15.5"


39CM

17"


44CM

18"
46CM
19"


49CM

MAXIMUM LENGTH
17.5"


44CM

19"


49CM

20"


51CM

21.25"


54CM
BICEP CIRCUMFERENCE: MEASURE AROUND THE FULLEST PART OF YOUR UPPER ARM IN A RELAXED POSITION
MINIMUM SLEEVE LENGTH: WHEN NOT STRETCHED
MAXIMUM SLEEVE LENGTH: WHEN STRETCHED
*THERE IS A COMFORTABLE ELASTIC BAND AT THE TOP OF THE SLEEVE TO KEEP IT IN PLACE
Please select a { option }
Description

Men's Arm Sleeves For Sensitive Skin




Our Arm Sleeves are ideal when wearing a short sleeve t-shirt or short sleeve polo to protect your arms and hands from harmful UV rays.




Sold as a pair (left arm and right arm).
Benefits

Made from natural fibers, these arm sleeves are comfortable to wear, breathatble, lightweight and gentle on the skin.
Free from harmful chemicals, insecticides, and pesticides, making them perfect for those with sensitive skin.
Accredited with a UPF 50+ rating, it has the highest sun protective rating available in the world and blocks UVA and UVB rays for maximum sun protection.
Fabric & Care

UPF50+ Sensitive fabric composition

50% Viscose from Bamboo, 41% Cotton, 9% Elastane
Soft, gentle on the skin, comfortable, breathable and anti-odour
Suitable for individuals with sensitive skin, and skin allergies including psoriasis and eczema
Rigorously tested and complies with the following fabric rating standards: AS/NZS 4399:2020, ASTM D6544-2012/ASTM D6603-2012/SSTCC 183-2014
Certified to retain its UPF50+ rating after 50 washes and 120 hours of simulated sunlight
Recommended by the Skin Cancer Foundation and dermatologists worldwide as an effective UV protectant for covered areas
Approved by STANDARD 100 by OEKO-TEX®
Free from harmful chemicals and safe for people and the environment




Care instructions:

Machine wash warm
Line dry in shade
Warm iron
What is UPF50+?

All Solbari fabrics are tested and rated UPF 50+ in Australia by the representative Australian government agency, ARPANSA, in accordance with the standard AS 4399:2020.

Most people don't realize that not all fabrics protect the same from the sun. In fact, a regular, white cotton t-shirt may have a sun protective rating equivalent to wearing only SPF 5 sunscreen. This is why we created Solbari; to offer our customers an effective sun-protection solution that keeps their skin safe from the sun all day long. A UPF50+ rating is the highest achievable in the world and is equivalent to wearing SPF50+ sunscreen, without the need of reapplication. You can think of Solbari as SPF50+ for clothing!

Shipping and Returns

Shipping:

We offer worldwide shipping and free shipping options.
Free standard shipping to the US on orders over USD$120.

For more information, refer to our Shipping page.

Returns, exchanges & refunds:

We use the highest quality materials and all of our products follow a strict quality control process to ensure the highest quality and customer satisfaction. We want you to be 100% happy with your purchase and accept returns of unworn items with tags still attached for exchange or refund.

Goods must be returned within 30 days of purchase. To process your return, exchange, or refund, please click here.
Reviews
Customer Reviews
Matthew S.

United States
I recommend this product
09/09/2022
They're lovely.
They're lovely.
Jac

United Kingdom
I recommend this product
09/04/2022
Perfect for outdoor sports
I bought these for a holiday to Norway in August. We'd planned to go kayaking and I wanted to protect my arms from the sun. I have such fair skin I burn very quickly and it's not easy reapplying suncream when kayaking! I didn't want to wear a long sleeve top, especially if it was hot (which it was when we kayaked), so I bought the medium oatmeal arm sleeves, no holes, to try. Although I'm petite my upper arms are defined, so I bought the medium for comfort and I'm glad I did. Small would have been too tight. I really liked the colour. They blended well with my skin tone so from a distance it wasn't that obvious I was wearing them and the colour wouldn't clash with whatever colour sports top I wore. I wore them for over 3 hours straight and they were comfortable. Not sure I'd want to wear them all day long though but for a morning's kayaking they were ideal. Although it was about 80F on the day we kayaked, I didn't feel too hot wearing them. Did not feel restricting on the upper arm whilst kayaking which is was my only initial concern pre purchase. They gave me excellent coverage, especially on the upper arm. They came up high enough to sit underneath my t-shirt meaning I didn't have to worry about the back part of my upper arm getting caught in the sun whilst paddling with the sun behind me. I will definitely be wearing these again in the summer when kayaking, hiking or cycling. It was such a relief not to have to worry about whether I need to reapply suncream on my arms.
Elena R.

United States
I recommend this product
08/28/2022
Perfect except for size
These Arm Sleeves UPF50+ Sensitive Collection are effective and have a wonderful feel, but they run slightly small. I ordered according to my arm measurement, but they are a little tight for me. Love the feel of the material and the sun-blocking quality.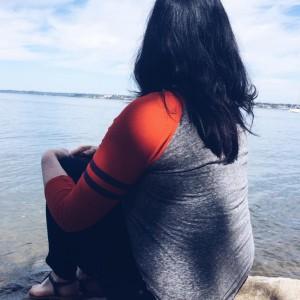 M
Melissa

United States
I recommend this product
08/24/2022
Great for driving
I bought these for driving because I was having to wear a sweatshirt while in the car during certain times of the year and it was just way too hot to do so. These are great! They aren't super long so they don't work if I'm wearing a tank top, or REALLY short sleeves, but they cover my arms and protect my skin and tattoos when I'm wearing t-shirts that have normal length sleeves. I love them. They aren't nearly as hot as wearing a long sleeve shirt/sweatshirt, and the material is really soft. I have really long arms that aren't super skinny and a medium worked well for me.
You may also be interested in...